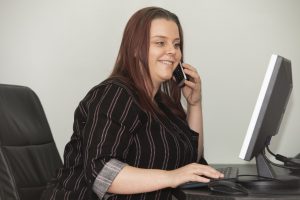 A bartender turned health care worker who turned her back on the pub trade
to make a difference to others will the toast of the care industry at a
national awards ceremony.
Adele Ashman, who has only been working as a support and rehabilitation
practitioner for little over two years, is already making waves in her
profession and has earned herself a place in the final of one of the
industry's biggest events the Wales Care Awards 2018.
Now in their 15th year, the national awards are organised by care industry
champions Care Forum Wales which is also toasting 25 years of service this
year. They acknowledge the hard work and exceptional performances of those
in the care sector.
The 35-year-old, who lives in Tonypandy and works on behalf of Integra
Community Living Options supporting individuals with a mental health
diagnosis at the Ty Nant home in Thomastown, Rhondda Cynon Taff, has beaten
tough competition nationally to be shortlisted for the Exceptional Newcomer
gong.
Adele will now attend a glittering awards ceremony at City Hall in Cardiff
on Friday, October 19 where the winners will be announced.
I know it's a cliché but things like this don't usually happen to me, said
the former Tonypandy Comprehensive School pupil.
I was very emotional when I found out I'd been short-listed. I'm a little
nervous about the ceremony itself but to be honest it's an achievement just
to be there.
This means the world to me. My colleagues are really proud and are rooting
for me.
Adele held a number of bar and pub jobs after leaving school until deciding
she wanted to give something back to the community and feel more job
satisfaction.
Pubs are closing all the time and I was going from one pub to another and
just decided one day to do something different instead, she said.
Adele cares for a group of men living communally in a house in Thomastown.
The occupants range from their early 20s up to their 70s and have a variety
of complex mental health needs.
Adele's role is to support them to become independent again with a view to
them returning to the community to live on their own when they feel ready.
I've taken them to football matches, bowling, the cinema, cricket and
horse-racing. Anything they want to do we try and organise it, she said.
There was one client who dreamt of starting college as he was illiterate.
Now he can read and write and that makes me feel amazing.
This job has changed me as a person. I no longer make any judgements about
anyone and totally understand why some people behave in the way they do. Not
everyone has an easy life.
Before this job, I thought everyone knew how to use a washing machine but
obviously they don't. Some people need help to do the simplest things in
life things that we often take for granted.
It's a very rewarding job. My very first client has moved on and is now
really successful. He even does voluntary work.
When he first came to us he wouldn't even look me in the eye let alone hold
a conversation. He has come on leaps and bounds and that makes me very
proud.
I could never go back to bar work again. This is a lot more meaningful and
I feel like I'm making a difference. We're helping people gain self-esteem
and self-worth which they never had before.
Nominating Adele for her award, registered manager Haydn Osborne said:
Adele is the first employee I have nominated for the category of
Exceptional Newcomer. She has become a valuable member of the team who can
always be relied upon. Adele does not know her worth and the impact she
makes on the client's lives. I only wish she joined the team sooner.
Mario Kreft MBE, the Chair of Care Forum Wales, said the Wales Care Awards
had gone from strength to strength.
He said: This year's ceremony is an even more special occasion because it
marks the 15th anniversary of the Wales Care Awards and the 25th anniversary
of Care Forum Wales and the event is now firmly established as one of the
highlights in the Welsh social care calendar.
The aim is to recognise the unstinting and often remarkable dedication of
our unsung heroes and heroines across Wales.
The care sector is full of wonderful people because it's not just a job
it's a vocation these are the people who really do have the X Factor.
If you don't recognise the people who do the caring you will never provide
the standards that people need and never recognise the value of the people
who need the care in society.
We need to do all we can to raise the profile of the care sector workforce
– they deserve to be lauded and applauded.